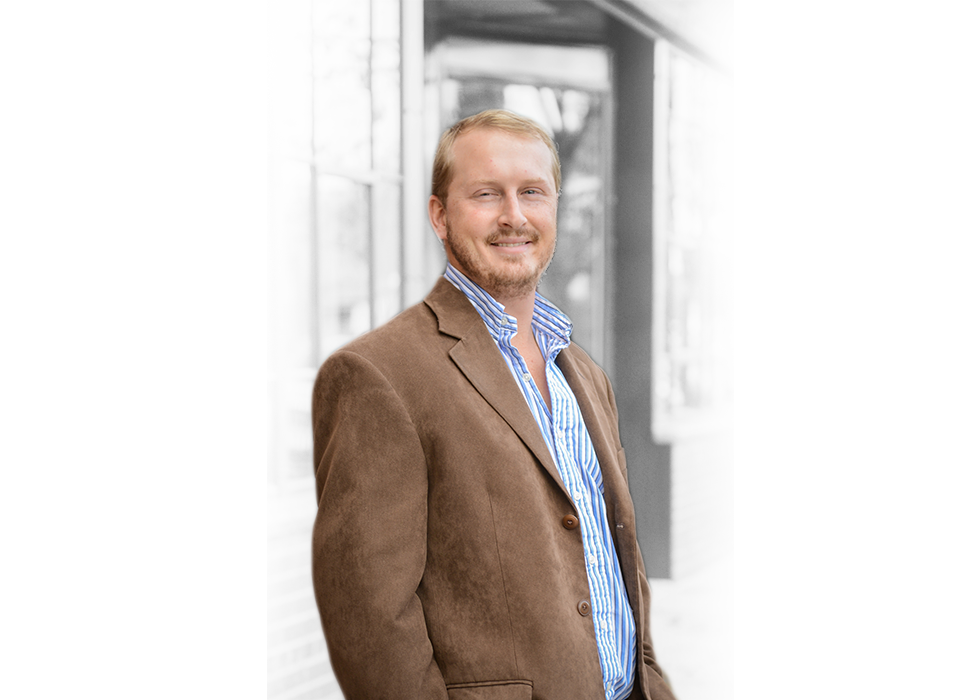 Richard Mucciaccio is a highly ambitious, experienced professional with a dedication to achieving excellence for himself and his growing client base. Ricky has been in insurance for over 10 years and loves making a difference in people's lives.
Originally from Atlanta, he moved here a year ago with his wife Andrea and two dogs, Clemson and Raleigh, and loves being in Colorado. When he's not tending to his new baby girl, Dylan, he loves playing golf, grilling, watching college football (Go Bulldogs), and anything that has to do with being outdoors.
ABOUT COLORADO INSURANCE
Colorado Insurance is an independent agency specializing in home and auto insurance. We pride ourselves on building long lasting client relationships through honesty, integrity, professionalism, and a sincere commitment to ensure you and your family are properly protected from life's unplanned disasters. We truly believe we serve our community's families better than anyone in Colorado. We focus our energy and resources on our client's, determining their needs, their level of risk, and finding the perfect insurance program for their specific needs.
We have over 25 years of experience in the Colorado Insurance markets and even more specifically in personal lines auto insurance, home insurance, umbrella insurance, boat, motorcycle and other toys.  We take great pride in:
INDUSTRY LEADING INSURANCE PRODUCTS
We have contracts with over 12 preferred personal lines of insurance carriers to ensure we are able to not only offer you some of the best available products on the market, but products to specifically meet your family or individual needs.
INDUSTRY LEADING KNOWLEDGE & EXPERIENCE
Our agency specializes in providing the coverage necessary for anywhere in Colorado.  With over 25 years of insurance experience in Colorado and providing insurance protection specifically designed to protect your auto, home, motorcycles, boats and others toys against the risks that are specific to the state of Colorado.
PERSONALIZED INSURANCE CUSTOMER SERVICE
Unlike most independent insurance agencies you will find, Colorado Insurance manages all of our client accounts in-house.  We personally take care of every single household to ensure our customers are receiving a consistent industry leading service experience.  There are no "1-800 Good Luck" numbers around here; you will always know the knowledgeable insurance representative responsible for managing your policies.  No matter which insurance company we may place your assets with, our dedicated service team will always be your point of contact for all your insurance servicing needs.
COMPETITIVE PRICING
The beautiful thing about choosing Colorado Insurance is the versatility of having more then 12 different preferred insurance carriers at your finger tips!  The insurance markets are ever changing and what may seem like a competitive insurance rate today may not be tomorrow.   Our focus is to manage your insurance policies and ensure you are always receiving the best available combination of coverage and premium between the companies we represent by offering annual customer reviews.  Whether you are looking for an insurance policy for your car, truck, motorcycle, home, boat or any other ATV, we will be able to find you a very competitive rate to meet all your families insurance needs.  You will never have to worry about your rates and your pricing ever again!!
ANNUAL INSURANCE POLICY REVIEWS
Our new client acquisition process is just the beginning!  We are here to be your professional insurance advisor for the life of your policies!!  Every year our goal is to remain in communication with you, review your insurance policies, adjust your insurance coverage, introduce new insurance products if needed, and ensure all of your specific insurance needs are being met. We do this by offering annual policy reviews to all of our clients!  At Colorado Insurance, you are a preferred client and our goal is to keep it that way!
SPECIALIZED INSURANCE PRODUCT FOCUS
We are focused, we are specialized, and we are dedicated to personal lines of insurance.  We are good at what we do and we are confident to let you know about it!!  If you need a home loan, you see a mortgage professional.  If you need to invest your money, you see an investment professional.  If you want to buy a new home, you find the best available real estate professional, etc.  Why should your insurance be any different?  If you are in the market for insurance for any of the following: auto, home, car, truck, motorcycle, motor-home, boat, trailer or any other ATV,  we promise you, you have found the finest independent insurance company in Colorado!
Get a Quote
Ready to get started? Contact us today for a free quote.